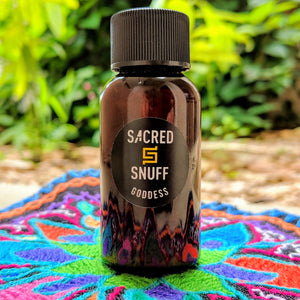 Powerful blend with mixture of mainly beautiful feminine plants, leaves, seeds and sacred trees, and small amounts of powdered chacruna leaves.
Great for connecting to the Goddess vibration, divine feminine/yin energies, sacred flowers, divine beauty, cosmic love, sweetness, compassion, and the sacred mother waters.
A unique blend made by the Shamanic Snuff Team in Peru.