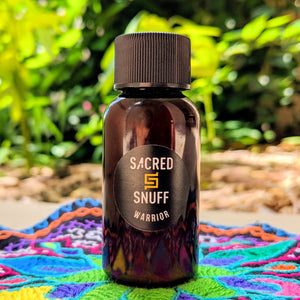 Made with strong masculine, yang energy. Used for cleansing and removing any heavy toxic energies and "stuckness." Also, great for developing a profound relationship with the master plant teacher and jungle protector spirit infused in the blend.
Great for use in the evening; after you've been at work; coming from any heavy, stressful,  toxic environments/situations; or after commuting.
Unique and loving blend made by the Shamanic Snuff Team in Peru.